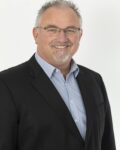 John Verduci

Principal / Licensed Estate Agent
Experienced in selling all types of property, John has a thorough understanding of client's needs and specialises in new developments and construction. He is also involved in property development and construction and is able to provide valuable advice to clients in the same industry.
Expert in sales and fully licensed since 2002, John gives nothing less than 100%, whether it is a small one-bedroom flat in Sunshine or a three-storey office building in Footscray.
Cross cultural links are vital for business in such an ethnically diverse area. John believes the values he has from his Italian background are similar to those of many other cultures. From them he understands the need for confidentiality, respect and trust as the basis for business and friendships.
Industry links are beneficial in an area that is alive with construction.
Results and experience aren't only measured in dollars, but it's hard to go past the $90 million worth of property John has brought to the business since starting his career back in 1991.
Bianca Pennino

Portfolio Manager
Currently managing her own portfolio of rental properties, Bianca gets a genuine kick out of achieving results for her clients, especially when telling renters they've been approved for a property. Witnessing her clients' sheer joy and gratitude is her greatest reward, she says.
An established star at a young age, Bianca has already collected a number of awards including "Most Outstanding New Recruit" in 2013. This depth and breadth of experience has familiarised Bianca with all aspects of running a real estate agency, enabling her to serve clients with a broad range of needs.
Bianca's late father was a property developer and licensed builder in Melbourne's Western suburbs and attending job sites with him as a child piqued her interest in the property industry, as well laying the foundations for her deep local knowledge.
"I have only ever known Footscray," Bianca says of the place she grew up in, citing the Footscray Market, local eateries and shopping outlets and the Whitten Oval as part of the suburb's exciting "hustle and bustle."
Bianca describes her team as "her backbone", but she equally provides her colleagues and community with energetic leadership, passion and plenty of industry savvy. She credits her tight-knit Italian family and especially her mother and father for making her the person she is today. "My parents always taught me how to work hard," says Bianca, who is a proud fianceé to Gaetano and devoted sister to two brothers.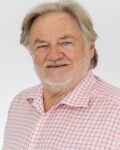 Terry Cooper

Senior Sales Consultant
With over fifty years in the real estate game, Terry Cooper's level of knowledge and experience is almost unmatched in Melbourne. A lifelong "people person", Terry has the gift of the gab and considers it an honour to meet and assist people from all backgrounds and walks of life.
As much as he loves a good chat, Terry is also an excellent listener, something he says is indispensable when it comes to looking after clients. "You can't sell people's property if you don't listen," says Terry, and his clients come to him knowing that he's going to keep their needs and wants front of mind.
His local knowledge is another distinct advantage. Terry has worked in Footscray for his entire career, bar two years, so it's safe to say he knows the area like the back of his hand. No matter how long he's been doing it, Terry is always striving to do better in his work — to net a bigger sale, exceed customer service expectations and make the buying and selling experience a pleasure for all involved.
Some of the many awards he's received during his career include Top Constructional Referrer (four times), Top Volume Seller (three times), and the Agent of the Year award in 2018.
A mad sports fan, Terry has been a player and is a committee member of a number of different local sporting clubs such as the Footscray West & Albion football clubs (past president of both), Footscray City cricket club and Cobden football, netball and cricket club.
When he's not selling houses or watching his beloved sports you might find him at the racing track — he owns a racehorse —cooking, or propagating orchids.
Philip Mazzella

Property Consultant
Philip Mazzella has been involved in all facets of Real Estate transactions for the past 30 years assisting diverse clientele in their leasing, developing, buying, and selling of property.
His real estate career started in 1986 with the real estate industry's most respected practitioner – Frank Trimboli (dec). Philip started with Frank Trimboli Real Estate as a junior consultant and his value was evident from the outset, not only with the assistance, development, and progression of his career with clients but also having remained with the firm from the start of his career, through to its transition to Trimson Partners.
Philip is a capable and proficient consultant offering sound, qualified, and friendly advice with attention to detail being of the utmost importance with many satisfied testimonials to this effect and guarantees personal, untiring, and sincere efforts in assisting all that seek his services.
Philip is also known for his capable, proficient, energetic, and dynamic auctioneering skills.
Not only does Philip take pleasure in assisting clients on a day-to-day basis, he still makes sure there is still enough time left over to enjoy with his family.
Dragi Vasilev

Trust Account Administrator
Sorry, no bio yet.
Samantha Starr

Accounts/Administration
Sorry, no bio yet.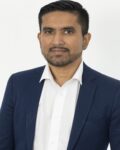 Ryan Harris (Narayan)

Commercial Property Manager
Ryan is a motivated professional and prides himself on superior customer service. An incredible work ethic, strong negotiation skills, and competitive drive-in synergy with his passion for the property industry have enabled him to excel and deliver exceptional results for his clients.
With a Master's in business administration and in Bachelor's in Accounting and Management, and as a licensed estate agent Ryan is well versed in a range of Commercial property legislation and software.
The best property professionals have a stamina few can match. They have strong goals and they stick to them. Whether that's managing complex details or delivering an exceptionally high standard of customer service. Ryan is a person that embodies all those traits and more.
Tasked with providing quality property management services, he builds excellent relationships with our clients as a valued bridge between tenant and landlord. Delivering clear pathways of communication and handling challenging negotiations and administrations seamlessly. As a trusted and talented team member, he provides the kind of support and service that our landlords and tenants depend on daily.
In addition to his accolades within his previous employment, Ryan has set a benchmark with his exceptional results and achievements amongst industry peers.
In addition to his passion for Real Estate, Ryan has a vested interest in health and fitness, Rugby League, and being close to nature, when he's enjoying his downtime, his beloved family keeps him grounded and happy.
As he says, "Right from the start I could tell that Trimson Partners is a place where I can expand my knowledge further. Moreover, it's a place where I can be valued like family."
If you have a commercial property that needs managing or leasing get in touch with Ryan.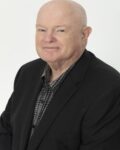 Michael Briggs

Business Development Manager
Michael Briggs is a member of our Commercial and Industrial Property Management team
Having commenced his Real Estate career in 1977 Michael has over 45 years of experience in the industry
He has extensive experience in both Commercial and Residential Property Management and leasing
Michael has an extensive knowledge of the Retail Tenancies Act and is more than willing to assist our clients with any questions they may have regarding the act
Being a former Real Estate Company Director, he understands what it takes to run a Real Estate office
Michael prides himself on being able to connect with clients from all walks of life
Please do not hesitate to contact him if you require any assistance at all.
Dimity Pagett

Moving from a rural town in New South Wales Dimity embarked on a new career and new adventure and relocated to Melbourne in 2022. Dimity started her career in real estate as it was the best way to get to know and explore Melbourne and all it has to offer.
Being able to assist others in the move and hearing the joy in their voice is what makes it all worth it for Dimity. Dimity is always happy to assist and help both renters and rental providers with any questions they might have. Dimity prides herself is her customer service as well as her friendly approach.
Outside of work Dimity is studying a Bachelor of Primary Teaching and enjoys spending time with her two dogs, Franklin and Ellie.
Love Mukunga

Portfolio Manager
Sorry, no bio yet.
Ritu Arora

Portfolio Manager
Sorry, no bio yet.
Linh Doan

Sales Consultant
With an exceptional career in real estate, Linh Doan's passion, attention to detail and  commitment to outstanding customer service make Linh an ideal fit for Trimson Partners Real Estate.
Linh can help you achieve success in real estate whether you're buying, selling, or investing. Linh can speak both Vietnamese and English, is a great communicator and loves building long term relationships with the clients. She focuses on the best possibility results for her clients , following them all the way throughout their real estate journey – from start to finish.
Feel free to contact Linh anytime on 0451 668 245
Reception Footscray

Administration
Sorry, no bio yet.